Strong together with the economy
We roll up our sleeves for you.
Our Employees anyway.
The position of a plant construction company on the national and global market is determined by the consistent quality of its services. This requires the right workforce in the right place. Our family-owned company not only focuses on qualification, safety and health, but also on continuous further training and market adaptation to ensure that the cooperation between employer and employees is satisfactory.
Only in this way have we been able to consolidate the trust of our customers and secure our position in a constantly changing economic environment for almost 20 years. A job that requires a goal-oriented organisation, an efficient system and daily commitment and motivation.
At some point, the future of today will become the present. That is why our company invests in our team and in the potential employees of tomorrow. Our approach is to show career perspectives and paths, whereby we attach great importance to occupational safety and full social security. The personal and comprehensive support of our employees and customers is important to us. Only if employees are healthy and satisfied can we - and consequently you - be successful. In this respect, the preservation of manpower, the prevention of accidents, occupational illnesses and work-related health hazards as well as their consequences are a main focus of our work.
In addition, we attach great importance to the development of each individual employee, because everyone should have access to appropriate resources in order to realize their potential for themselves, our company and our customers. The positive atmosphere in our company and many satisfied customers are proof that we are on the right track. As a company we see ourselves as part of a big whole and we see the preservation of our environment and all other resources as self evident and a maximum concern.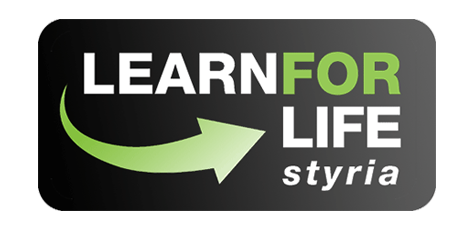 Nirotech brings LERN FOR LIFE to Styria
The Styrian group of companies NIROTECH GmbH / SIGMA Industrieservice GmbH and Jenewein Flow are convinced of the Learn4Life concept. Therefore, they would like to establish this event in Styria as well. Both companies could not be more different. Nevertheless, they are united by the conviction that investing in healthy personalities for the youth is a gain for all generations. And last but not least for the economy. In the district of Leibnitz, "Learn4Life Styria" will be launched on 20 November 2018 as a pilot project in southern Styria. Together with the district school inspectors and committed teachers who want to join our idea, we are shaping our future. And right now.
The Company
We are the Interface between companies and specialists.
We are a competent, flexible and reliable partner for industry, trade and crafts - worldwide. Our core competencies lie in pipeline and metal construction as well as in machine assembly and disassembly, where we offer perfect services tailored to your company. Our employees are highly qualified and trained to implement complex work processes quickly and in a first-class manner. Flexibility and innovation are among our strengths and our team reflects these values. As a company, we support them in every way we can. Your success is ours and yours in the long term.
Among our most important business areas are:
Metal and steel construction
Facade engineering
Vehicle industry
Welding technology
Pulp and paper industry
Energy industry and power plant construction
Beverage and food industry
Chemical and petrochemical industry
Lime and cement industry
Waste management and environmental technologies
Company chronicle
Foundation of the company Nirotech GmbH in Kalsdorf near Graz

Expansion by increasing the number of employees

5 million Euro turnover

140 employees

Relocation to Liebensdorf, municipality of Empersdorf
Our head office is located in Liebensdorf (Styria), from where we coordinate our worldwide assembly operations. Various renowned companies rely on the Made in Styria quality. Do it too!